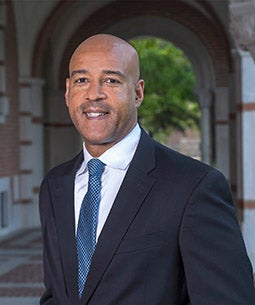 Welcome back to Rice Research Review, Rice University's annual online research publication.
Rice accomplished another record-setting year in 2021 with $181.9 million dollars in sponsored projects awards, a 7% increase compared with 2020. Federal awards increased by 17%, nonprofit awards increased by $2 million and the average award size for Rice reached a new milestone of $197,490. There was also a continued trend for successfully competing in high impact and high value awards with those valued at $1 million or greater increasing by 7%.
Despite another year faced with challenges presented by the COVID-19 pandemic, Rice's research enterprise operated at 100% capacity. Rice researchers continued their work to control the pandemic, better understand the virus' wide-reaching impacts on our society and prevent similar outbreaks in the future.
Researchers also forged ahead with our ambitious climate change research initiative, especially in the area of energy transition. Rice's role in positioning Houston as the leading hub of energy and clean tech innovation is vital. That's why researchers at the university have been hard at work tackling the many challenges a widespread energy transition presents.
Other areas of focus in 2021 included quantum engineering and science, the history of the trans-Atlantic and intra-American slave trades and neurorobotics.
One of the most exciting things about research at Rice right now is the growing interdisciplinary nature of it. Year after year, the university's research enterprise spans an even broader spectrum of academic areas working together toward solving pressing problems across the globe.
I invite you to please take a moment to learn more about the research that's being done at Rice and the impact it is making far and wide.
Reginald DesRoches
Howard Hughes Provost